Meet the Produce Results Team
You may have seen us in our about page, but today we're going in-depth about our team here at Produce Results to see what makes each member unique and a key part of our crew.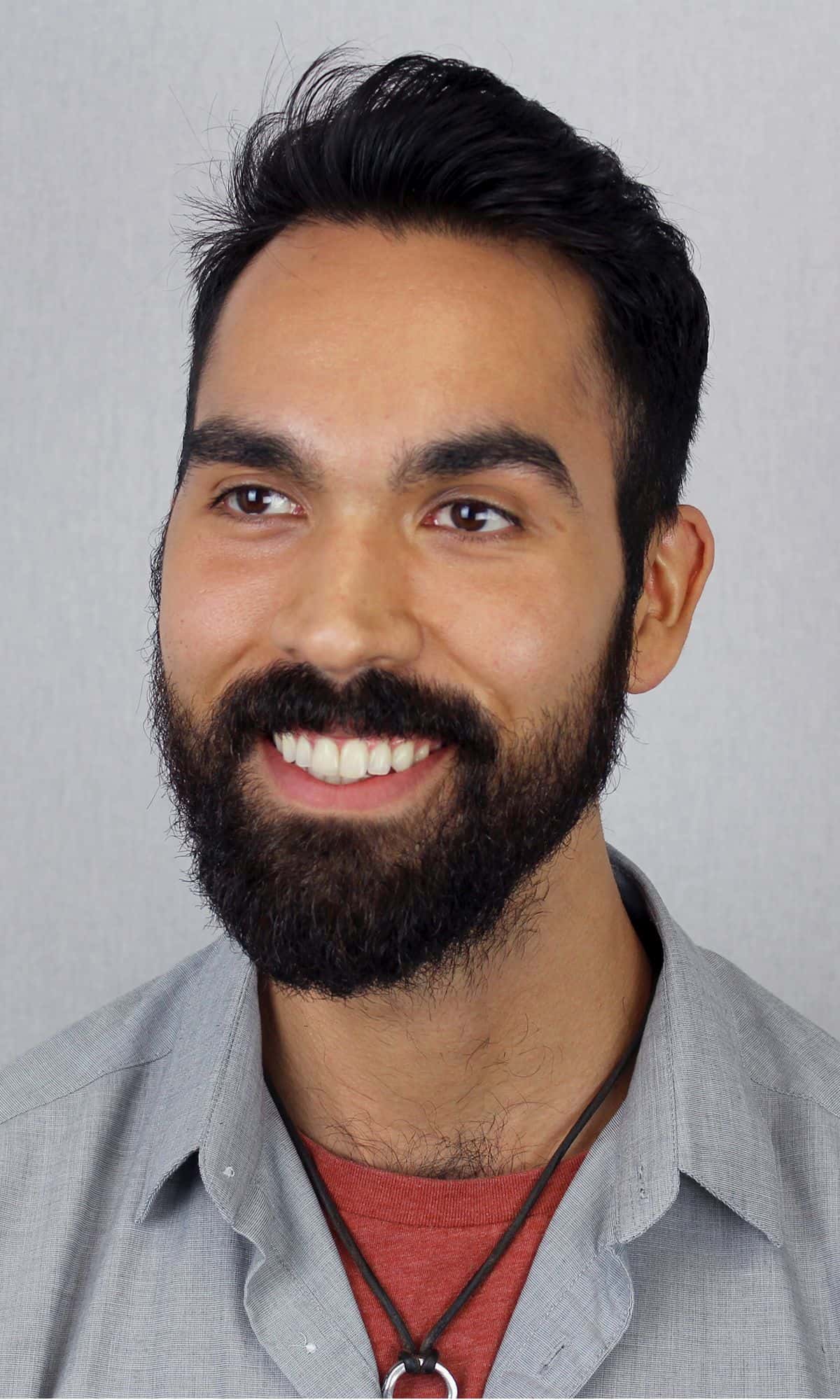 Andy Begay
Project Manager
What exactly does your job entail?
In a nutshell, I input client requests into our system, divvy out tasks to the right team members to complete and ensure tasks are completed on time and in accordance to project scope. On top of that, I: communicate with various vendors for project specifics; communicate with clients regarding their requests; ensure quality assurance on tasks completed; keep the office stocked with supplies my team needs to do their job effectively; and assist with traffic dissemination.
Describe the path you took to becoming a project manager
I went to UNT with an advertising major and marketing minor. Since part of my curriculum involved getting an internship, I worked at Produce Results during the fall semester of 2012 as a strategic communications intern. Once my internship drew to a close, Produce Results asked me to stay on as copywriter. I worked at Produce Results as copywriter for five years and then got promoted to project manager, which is the position I've held ever since.
Who or what inspires you?
My apprehensive, inner-kid self inspires me to overcome whatever crosses my path because I HAVE to prove to him we are capable of greatness in every avenue we pursue. Other than him, my mom and dad are my biggest inspiration.
Favorite movie?
The Empire Strikes Back
Favorite band?
Fleetwood Mac
Favorite food?
Food
Favorite animal?
Capybara
Favorite color?
Blue
What is your fun fact?
I'm half Navajo . . . and have the papers to prove it.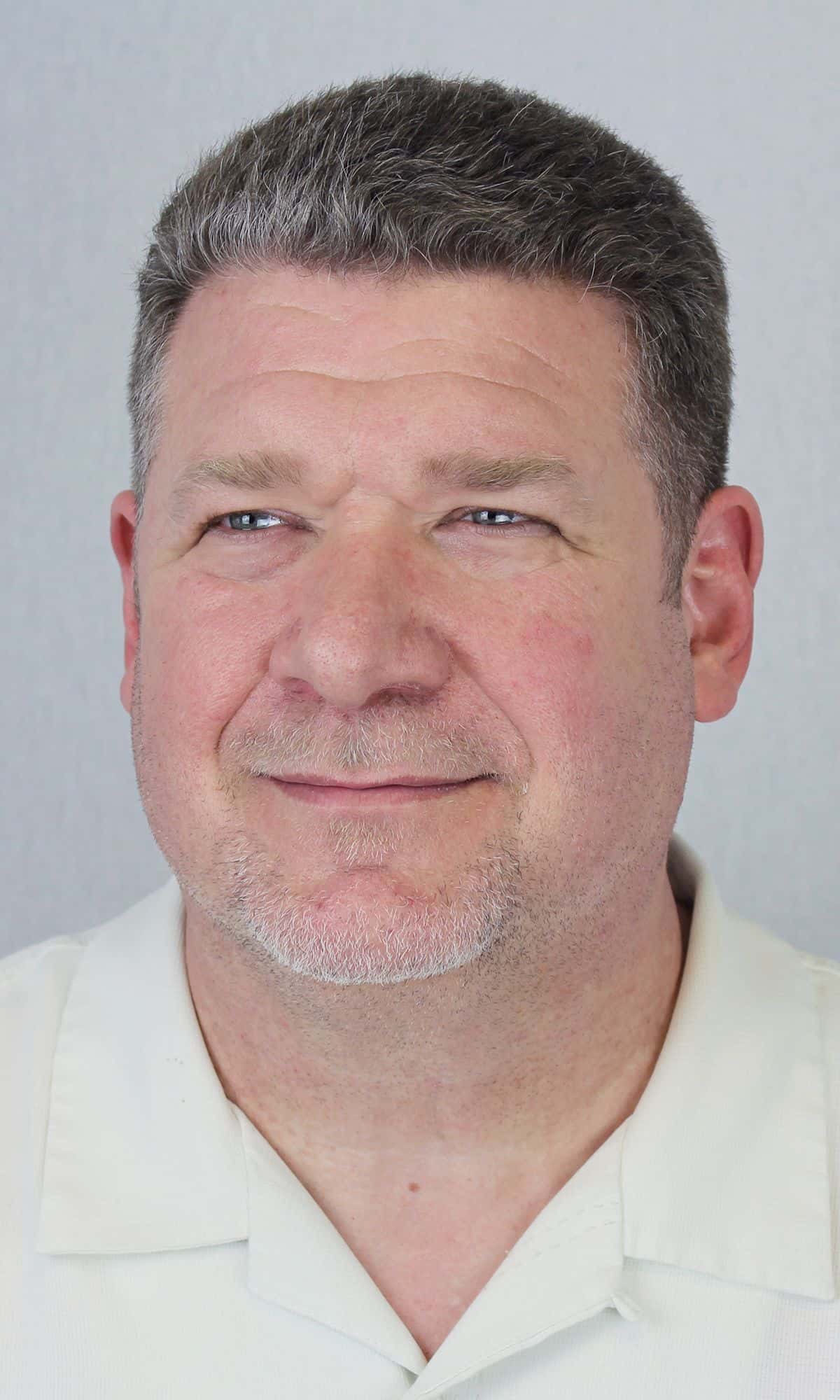 Eric Redmond
Creative Director
What exactly does your job entail?
Overseeing the quality of our creative work, ensuring it's on-target with client goals and fresh in approach
Describe the path you took to becoming a creative director
Went to UNT intending to become an illustrator, but was encouraged by Jack Sprague (former head of UNT's Communication Design) to go into Advertising and Design. I loved it and never looked back!
Who or what inspires you?
Michael Beirut, Paula Scher, DJ Stout; great outdoors (mountains and beaches); video games and movies
Favorite movie?
Interstellar
Favorite band?
Motley Crue (old), Imagine Dragons (modern)
Favorite food?
Tacos and Tamales
Favorite animal?
German Shepherd
Favorite color?
Red
What is your fun fact?
I can make my eyes look like dead fish eyes and I'm highly resistant to anesthesia. Maybe they're connected somehow…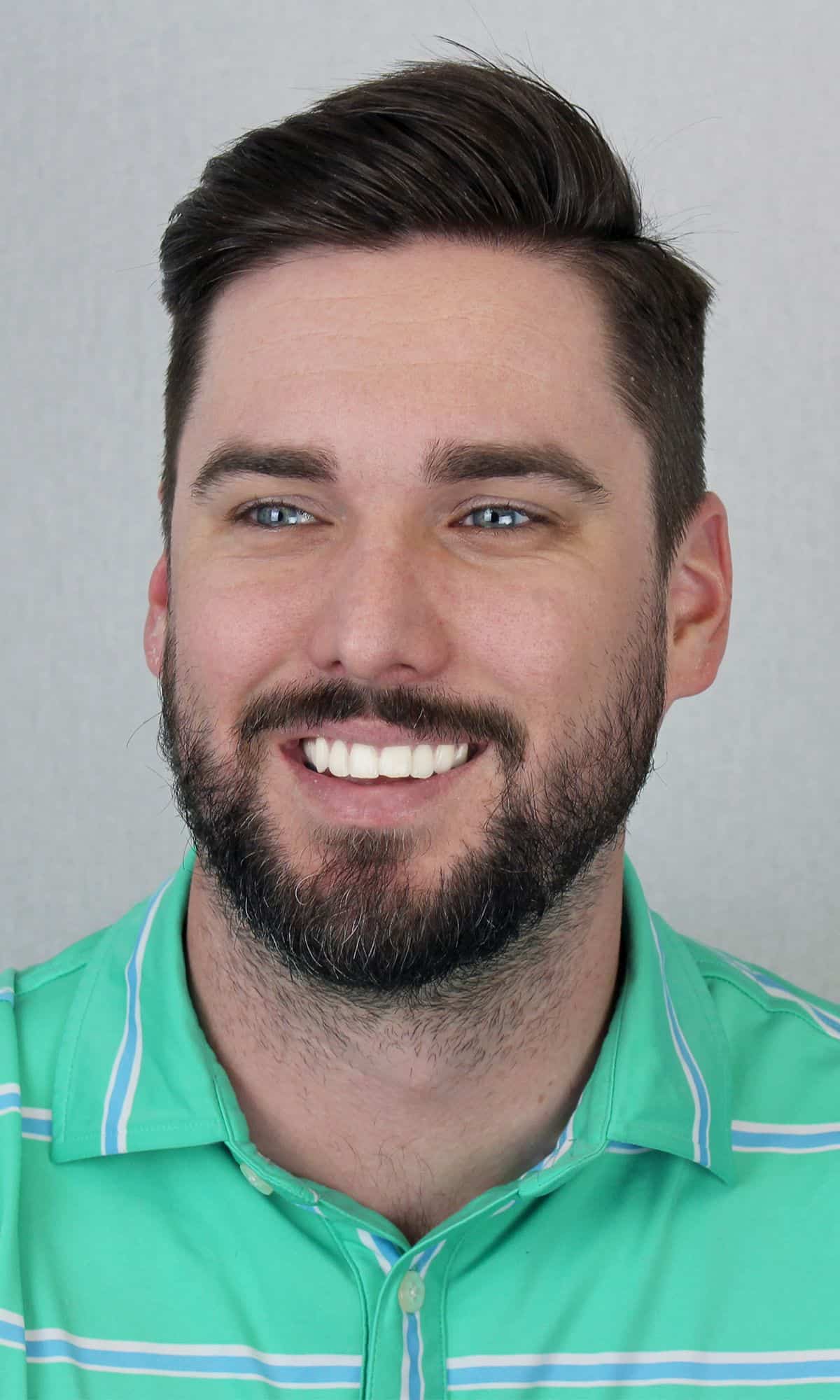 Will Overlander
Account Director
What exactly does your job entail?
I am the fence between the outside world and my agency teammates. From existing client communication to new business development, they've got to go through me. I lead strategy and marketing direction for client projects, communicate with vendors, and manage relationships with current and prospective clients.
Describe the path you took to becoming an account director
I started in politics and political campaign work and quickly realized that I had a knack for communication and marketing. I translated that to the agency world and have never looked back. From writing copy, managing social media calendars, pitching media, leading account teams to pitching to prospects, I've done it all!
Who or what inspires you?
Success inspires me. Success breeds more success so if I can experience it and share it with others or help facilitate the success of others, I just want more of it.
Favorite movie?
Lucky Number Slevin
Favorite band?
It's a toss up between Cody Johnson and Charlie Robison
Favorite food?
Mexican food, particularly the Esparzarita at Esparza's
Favorite animal?
Snow Monkeys
Favorite color?
Blue
What is your fun fact?
Did you know all the colors of Fruit Loops have the same flavor?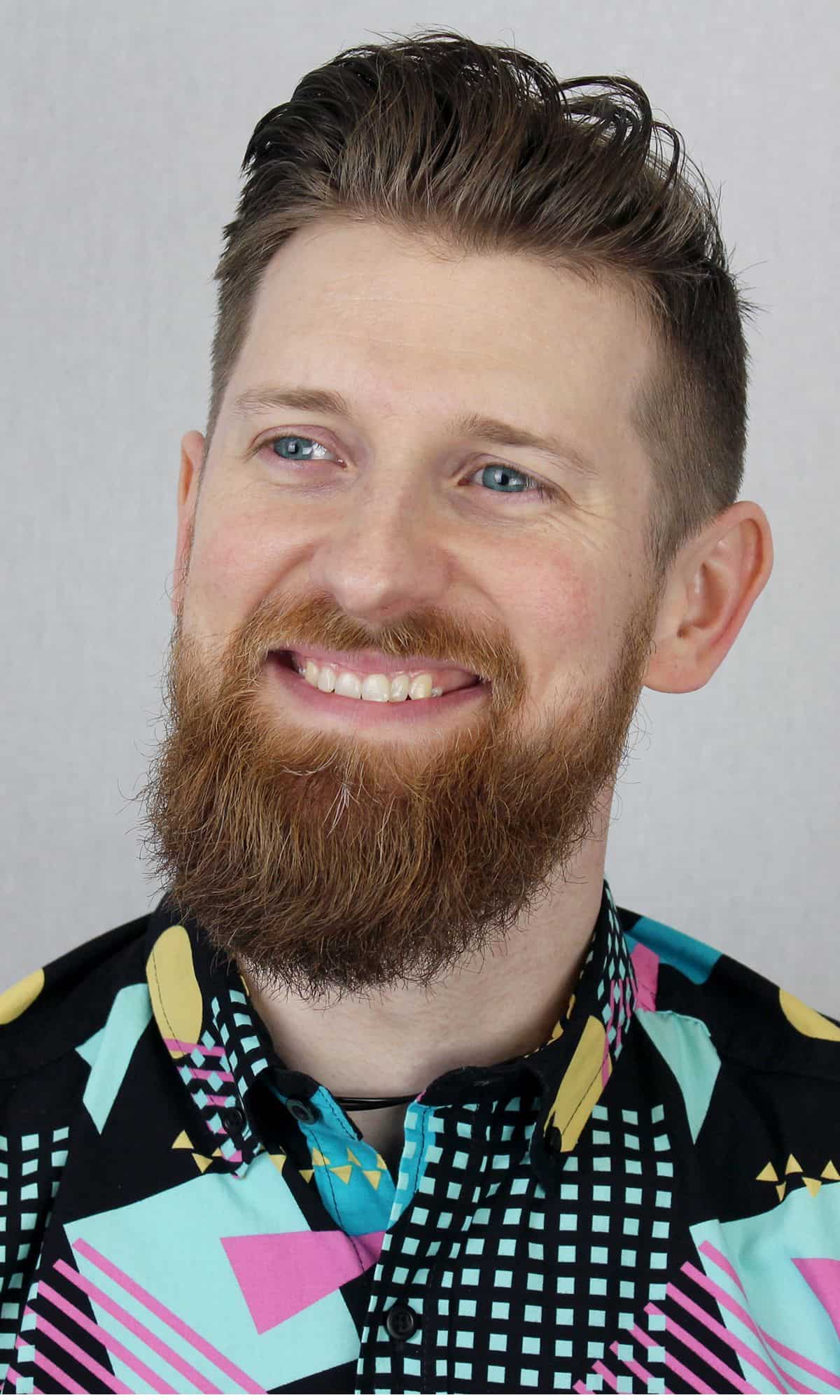 Thomas Hatfield
Senior Graphic Designer
What exactly does your job entail?
Overseeing all design projects, from conception to delivery. Designing original pieces, including logos, ad campaign concepts, and website designs. Reviewing designers' work to ensure high quality.
Describe the path you took to becoming a graphic designer
I've been into the design of things since I can remember. Usually, if a kid spends their childhood watching football and going to auto races they might aspire to be a mechanic or an NFL quarterback, but not me. I was always interested in the graphics and numerals of race cars and the logos and uniforms of football teams. Through the years, I've honed my design skills by creating sports logo concepts and racing graphics. After years of practice – and some help from the University of North Texas, I entered the professional design world to make Graphic Design my career. Every day at Produce Results, I'm living my childhood dream!
Who or what inspires you?
I always find myself analyzing fonts and logos on everything, like signs, building and print. I'm the person who always has to critique the latest packaging changes at the grocery store. Yeah, my wife loves that…
Favorite movie?
Men At Work
Favorite band?
Can't pick just one, but I LOVE anything with '80s synth
Favorite food?
BBQ
Favorite animal?
Red pandas
Favorite color?
Teal
What is your fun fact?
I branded a 16-team fictional football league called World Gridiron – a concept that I first started in 5th grade.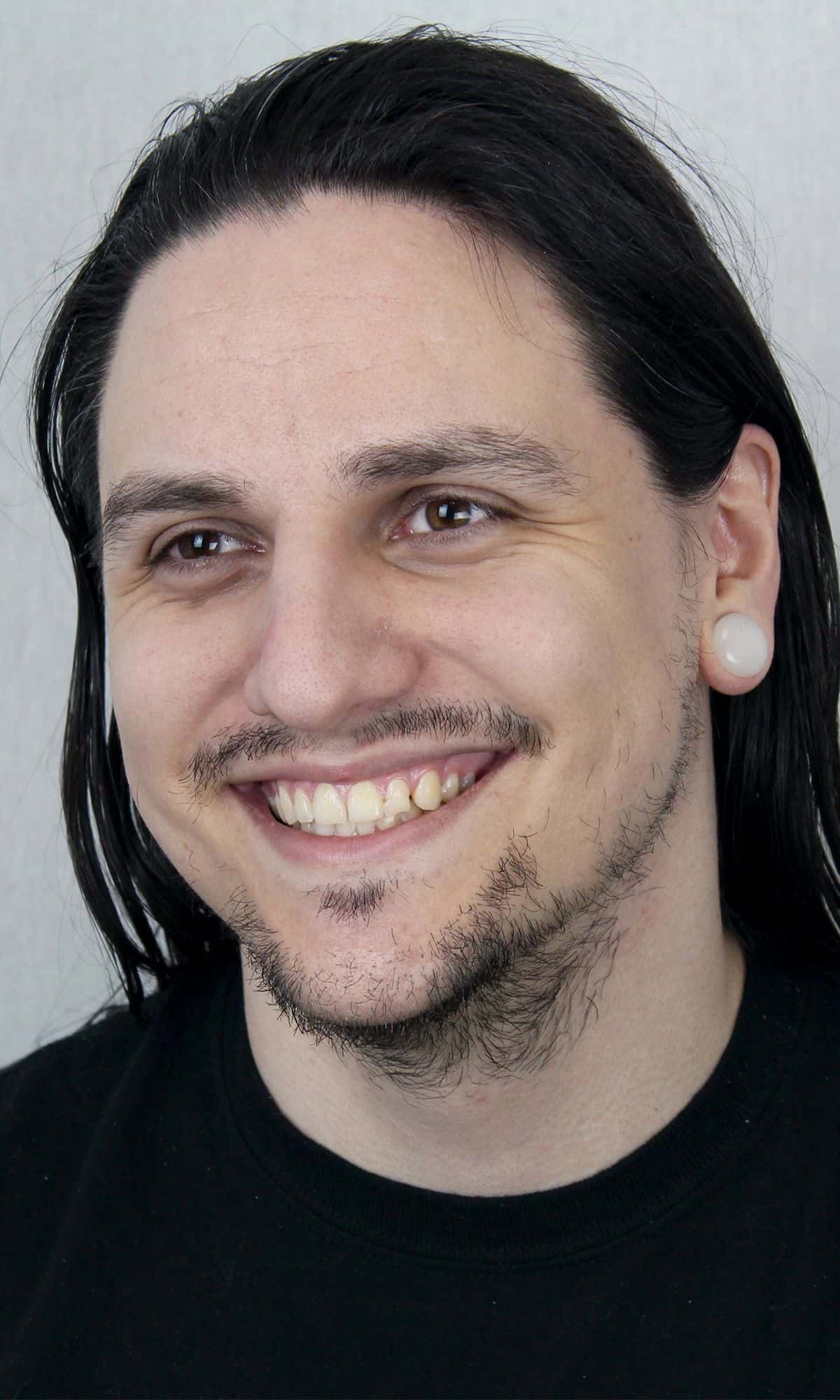 Andrew Reese
Lead Full-Stack Developer
What exactly does your job entail?
Planning, architecting, building, and maintaining websites used by our clients with the purpose in mind of a positive user experience, ease-of-use for clients managing from the dashboard, and site stability & scalability. I accomplish this via coding, communicating intentions/issues with staff or clients, and "shipping" code for promised website deliverables in a timely and practical manner.
Describe the path you took to becoming a lead web developer
I started with interest in Graphic Design and wanted to build my own website to host/show what I built. A few years in, I realized I had a passion for coding websites and it just "clicked" so much better than Graphic Design ever did. It's like a big interactive puzzle that is always changing and growing, and I enjoy the challenge. I've been coding professionally since 2011, and as a hobby since 2008.
Who or what inspires you
In general: I tend to be inspired by my need to learn more. I absorb all kinds of "the arts" (i.e. music, still art, books/manga/comics, movie/theater), podcasts, games, and more.
Favorite movie?
Evil Dead 2
Favorite band?
AHHH, right now it would have to be Carpenter Brut or Lebanon Hanover
Favorite food?
Jambalaya or Ramen (real, fresh ramen, not instant)
Favorite animal?
PENGUINS <3 (African is my fav, but banded penguins in general I love)
Favorite color?
Midnight Blue
What is your fun fact?
I have an inward sternum… yay?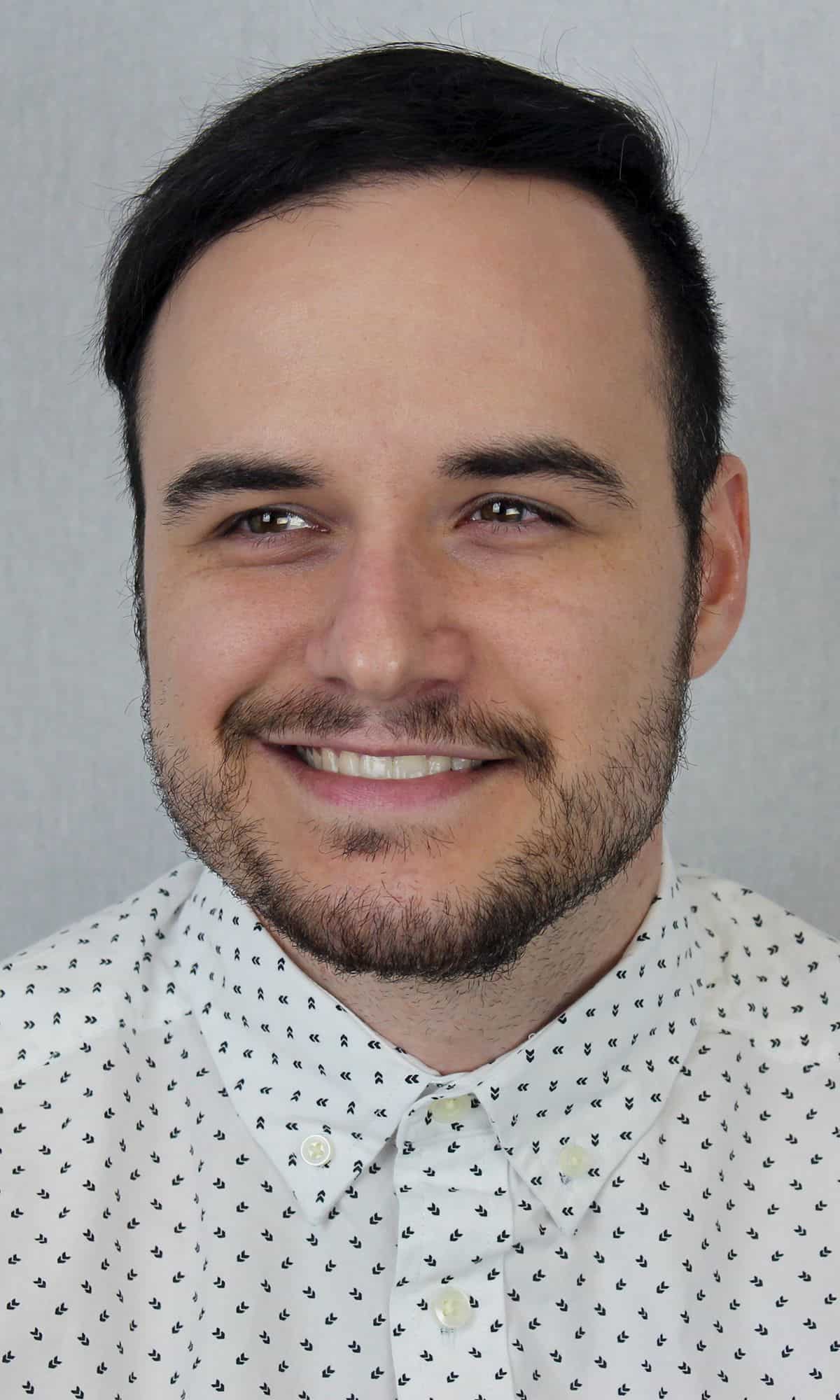 Preston Barta
Copywriter
What exactly does your job entail?
More than likely, the very words you're reading right now were written by a copywriter – that's me. Well, I obviously wrote my own words about me here, but I am also responsible for the content all across our business as well as our clients. A copywriter must be a handsome individual (not required) who comes up with fresh words for advertising, marketing, and descriptive text. It is my job to write witty puns, catchy ad jingles, and research-based copy. I work with clients to establish tone and brainstorm ideas.
Describe the path you took to becoming a copywriter
I want to grow as a writer and as a human. Prior to this, I had only written for newspapers as a journalist. Working at Produce Results challenges my creativity in the best ways and sees me working alongside a wonderful, collaborative team.
Who or what inspires you?
My wife
Favorite movie?
Dazed and Confused
Favorite band?
The National
Favorite food?
Thai
Favorite animal?
Akita dog
Favorite color?
Green
What is your fun fact?
I am a film critic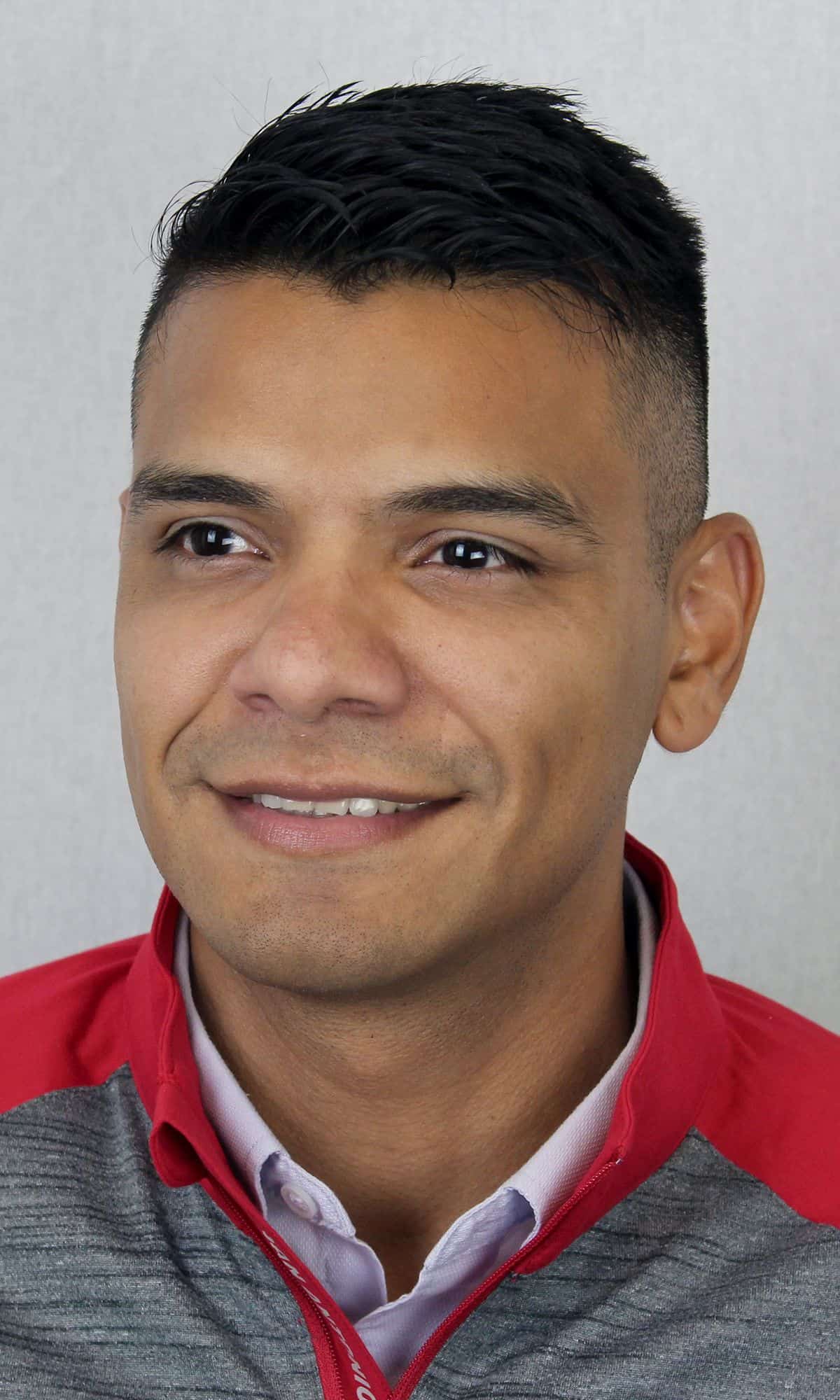 Walter Avalos
Digital Marketing Manager
What exactly does your job entail?
Digital Marketing encompasses Search Engine Marketing (SEM), Social Media Marketing (SMM) which are generally paid advertising, and Search Engine Optimization to market organically.
To get technical, I manage marketing budgets across a variety of digital platforms not limited to Google AdWords (Google Ads), Facebook Ads and major social media ads, programmatic, display, and multimedia ads, as well as email and content marketing. The most important part is understanding the client's goals and achieving them with the best digital platform.
I then track these campaigns through various methods including UTMs (tracking links), Pixel, scripted tag conversion tracking, and other plugins and platforms that track user experience in the site. Website experience (UX) is also an integral part of my job. If the users are not taking the desired action on the website, such as filling out forms or downloading apps/pdfs, then I need to edit the content and even design of the page to turn them into "conversions." Last step is analyzing the data from these campaigns or ads, finding patterns, and adjusting the campaign for optimal results. Ultimately the Return On Investment (ROI) needs to justify the cost of the campaign. Experience in the field lets me anticipate results before hand, but this is a rapidly changing industry that never gets boring and keeps me on my toes.
Describe the path you took to becoming a digital marketing manager
I always loved spending time on web pages since I got my first Windows '98. I first cared about web traffic when I started my own blog in high school. The SEO industry changes so rapidly it's always fun to keep up with the trends and continue trying new things to get traffic. When I realized I wanted nothing to do with my college major, I started monetizing blogs. WordPress has made it so approachable to edit web pages and add plugins for performance tracking. For paid ads, I was lucky to first work for a family friend's business Pay Per Click account. From there it was a matter of studying how the Google Ads platform works and taking their tests to become a Google certified partner. Nothing compares to having the experience however. These platforms are very intricate with a lot of moving parts to monitor, or else its money lost on irrelevant clicks, especially as the budgets get bigger. From that foundation I branched out to other advertising platforms, always studying and learning, and taking certification tests.
Who or what inspires you?
Digital Marketing is an inescapable part of our lives now and knowing how the system works and pretty much rules our lives is inspiring enough to keep me involved. Also the curiosity of why a web page ranks higher than another for seemingly no reason. During college I met a big name in SEO,
@billsebald
who was really cool and introduced me to the SEO community on Wednesday nights "SEO Grail" in Philadelphia bars. SEOs are at the final frontier, the digital wild west, always outdoing Google and finding innovative ways to get traffic to their site.
@neilpatel
is one of those figures, and
@TadChef
BANNED google from indexing his web site, while everyone is trying to rank on Google. Really inspiration people in this industry.
Favorite movie?
Inception
Favorite band?
Mana
Favorite food?
Thai food
Favorite animal?
Dog
Favorite color?
Purple
What is your fun fact?
I once flipped a car and totaled it, and crawled out all bloody.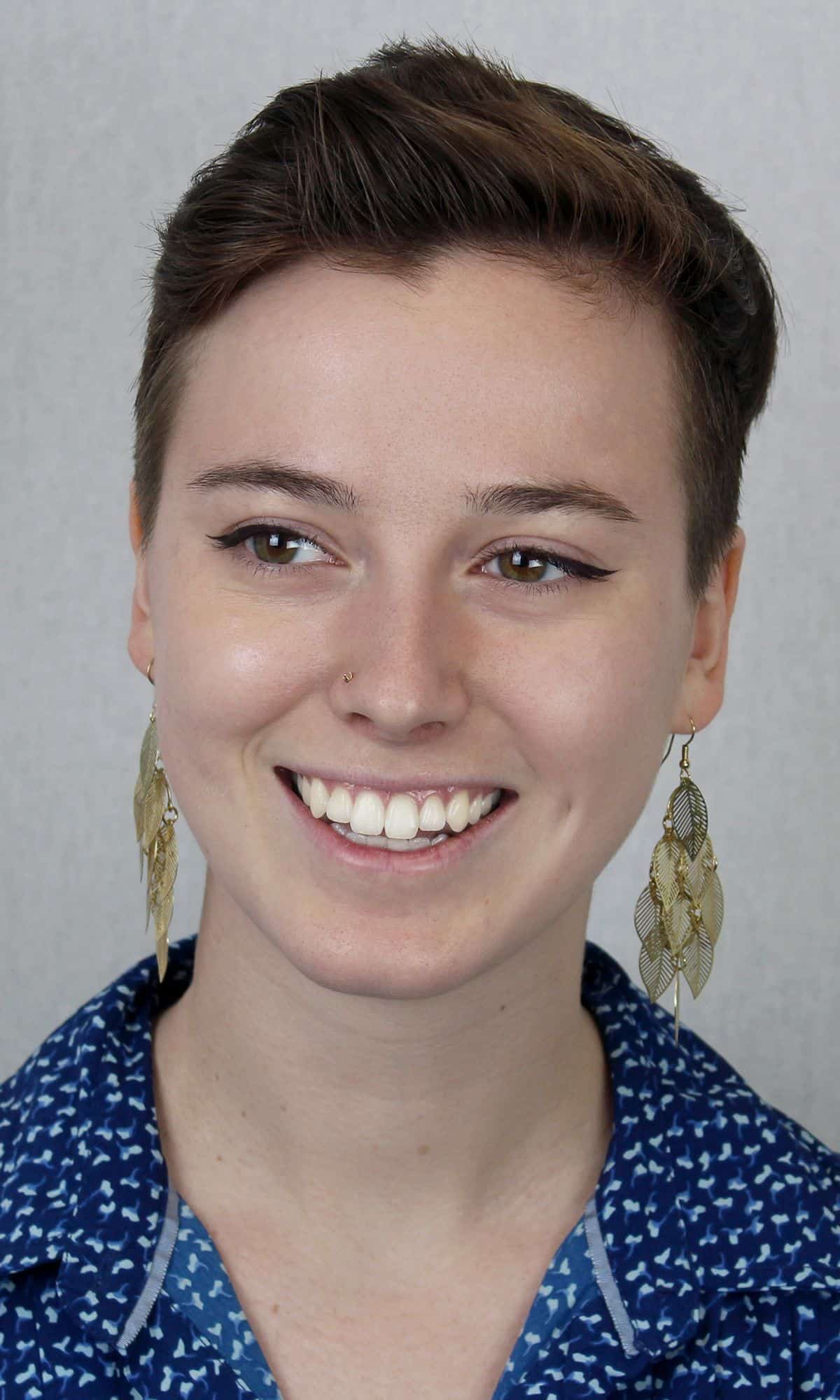 Summer Stark
Graphic Designer
What exactly does your job entail?
My job as a graphic designer is to take the direction given from clients, and visualize it into physical or digital forms. If a client needs a new logo, a package designed, a website, etc, we make it happen. Anything the client needs we use our creativity and skillset to the best of our ability to make it happen.
Describe the path you took to becoming a graphic designer
Well, ever since I was a little kid I have always been into art and drawing. Growing up it was something I made sure to keep pursuing, even when I had no idea what I was going to do in the future. It wasn't until my junior year of high school where I took a class that introduced students to Photoshop and Ilustrator that I knew that is exactly what I wanted to do with my future. After that, I joined the University of North Texas and majored in Visual Communication Design. Since then, I started at PR as an intern and now I'm here!
Who or what inspires you?
I would say music, specifically musicians, are a big inspiration to me. Just seeing these people living their lives to the fullest really inspires me to keep pursuing what I love, which is design. I am not specifically inspired by certain artists since I am so drawn to many different styles of artwork and design. I just love anything that makes me think in a different way.
Favorite movie?
The Lion King (the OG version though, not the remake)
Favorite band?
Watsky or Twenty One Pilots
Favorite food?
Chinese food. All of it.
Favorite animal?
Lion, what can I say?
Favorite color?
A peachy orange
What is your fun fact?
I competitively ride horses and have not yet fallen off a horse